I'm currently working on a cross functional project to improve the OB workflow at a healthcare institute. Once again IT is the enabler and should not be used for its own sake. Business, or in this case clinically driven initiatives define the key objectives and IT should look at ways to enable those – we all know that I hear you say !!! Well sometimes we can't see the forest for the trees so we need to take a step back especially in a healthcare environment where patient care and safety are paramount.
It's strange how even in a clinical environment a process simply is a process – we like to think our area is unique and the permutations involved are too complex but once we start to document and do a value stream map we realize that although there are exceptions the majority, in fact 99%, of cases do fit a particular order. With such a variety of individuals on the team we had both corporate and clinical views on the way things should take place and with guidance from GE ( they were providing oversight) realized the baseline data taken from our informatics team should drive project direction. We already had support from stakeholders ranging from the CMO to nursing staff so the next step was to determine pain points !! (pun intended) My skills as a PM and extensive experience with IT systems particularly reports and CRM applications helped hugely. Having a great understanding of data can help ask the right questions to the techies on the ground. Informatics is a a lot more than just numbers so let's take a look at its contribution during each phase of a health IT project: initiation, planning, execution, monitoring and closing.
Initiation phase, at this point of project informatics is key in identifying the project requirements and objectives. From the moment the project is presented for organizational approval, it is important to have the informatics team participate in developing the project requirements and scope. This avoids any mismatch between customer expectations and the final outcomes. This would be communicated in the project charter and signed off by key stakeholders – and would contain a review of timelines and scope to ensure the requirements are clearly understood
Planning phase, is where specific tasks are determined as part of the overall project plan. Someone, PM or informaticist who understands the overall scope of the project, as well as the current organization can be a key resource in identifying specific tasks related to design, workflow reengineering and where potential barriers may exist. After development of the project plan, execution begins. System design activities from the informatic  / PM are integrally involved in hardware selection (if needed) activities, workflow analysis and testing strategies.
The involvement of end users in the execution phase, maximizes adoption of new workflows and technology at go live.
Monitoring phase, informatics and project management should work in tandem. During this phase the project manager is ensuring resource conflicts are handled and deliverables are on the way to being met. The project manager is not necessarily the resource who will be able to facilitate resolution of some of the issues that may be identified as impeding project progress, and needs to rely on informatics to facilitate some of the sessions where process may need to be adjusted with clinicians to improve efficiency and/or safety.
Closing phase, the informatics team works in tandem with the project management team to resolve open issues or changes from the conversion that are part of the current project. During this time, it is important to identify 'new requests' that were not necessarily part of the original scope that may be needed. A formal review of the project objectives and sign off from executive sponsors will formally close the project out. However, from an informatics perspective – this is where a lot of work begins since its at this point work needs to be done with end users to continue to optimize the way we use the system to improve efficiency and patient care.
My current project has emphasized the importance of the project being clinically driven, and IT enabled. The CMO along with the CNO are the executive sponsors an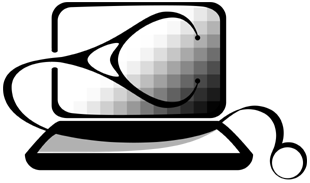 d key members of the project sponsor team along with IT and financial representation. In order to support the clinically driven philosophy, the role of clinical transformation lead is best partnered, or even combined with a project manager for overall project leadership. In tandem, the goal is to have the informatics role drive the project direction with the project manager supporting the activities using reporting tools, issue management and overall coordination. This structure combines both the unique skills of an informaticist with the project management skills needed for a successful project; however, clear role definition is required for individuals to feel successful.
Five things to remember for health IT projects
The project must be patient centric – patient care / safety is priority
Remember the three project management constraints: time, money and resources – do not sacrifice quality.
Keep the clinical focus throughout
Make decisions once and document them so time isn't wasted revisiting
Engage end users in design, testing and education – this helps improve adoption – have a rollout / communication / education plan
Search the site
Random Testimonial
~ Watt Gilchrist

"All tasks were approached with a high degree of professionalism. By gaining a good understanding of the business Mohammed approached the project in an open manner interacting and communicating well. A successful project with a superb handover.(P. Hinchliffe, Watt Gilchrist, Leeds,"
What's the little bird saying?

Fatal error: Call to undefined function aktt_sidebar_tweets() in H:\hshome\geniserv\efuture.org\wp-content\themes\wisebusiness\sidebar.php on line 41